Are you passionate about medical treatment related topics? and want to share your knowledge and experience with others? Do you have a unique perspective or insight that can benefit our readers? If so, we would love to hear from you!
We are looking for guest bloggers who can contribute high-quality and original content on various topics related to medical treatment. Whether you are a doctor, nurse, therapist, researcher, patient, or simply someone who cares about health and wellness, we welcome your submissions.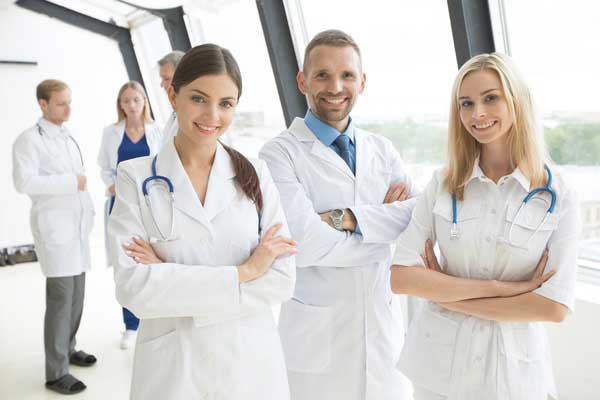 As a guest blogger for our site, you will have the opportunity to reach a large and engaged audience of medical professionals and enthusiasts. You will also gain exposure and recognition for your work and expertise. Plus, you will be helping us achieve our mission of providing reliable and up-to-date information on medical treatment.
What We Are Looking For
We are looking for guest posts that are:
Relevant: The topic should be related to medical treatment in some way. It can be about a specific condition, procedure, therapy, device, drug, or any other aspect of medical treatment.
Informative: The post should provide useful and accurate information that can help our readers learn something new or solve a problem. It should not be promotional or biased towards any product or service.
Original: The post should be your own work and not published elsewhere. We do not accept plagiarized or spun content.
Well-written: The post should be clear, concise, and engaging. It should follow proper grammar, spelling, punctuation, and formatting rules. It should also have a catchy title and an introduction that summarizes the main points.
Evidence-based: The post should cite credible sources to support any claims or facts that you make. You should provide links to the sources within the text or at the end of the post.
Length: The post should be between 800 and 1200 words long.
How to Submit Your Guest Post
If you are interested in writing a guest post for us, please follow these steps:
Send us an email at ? @naturallipomatreatment.com with your name, bio (a short paragraph about yourself), and topic idea (a brief outline of what you want to write about).
Wait for our reply. We will review your proposal and get back to you within 3 business days. If we approve your topic idea, we will send you further instructions on how to submit your draft.
Write your draft according to our guidelines and send it to us as an attachment in Word format (.doc or .docx). Please include your name and title in the file name.
Wait for our feedback. We will review your draft and suggest any changes if needed. We may also edit your draft for clarity, style, tone, and SEO purposes.
Once we approve your final draft, we will publish it on our site and notify you by email.
Benefits of Writing for Us
By writing a guest post for us, you will enjoy the following benefits:
Exposure: Your post will be seen by thousands of readers who visit our site every month. You will also get a byline with a link to your website or social media profile where our readers can learn more about you and connect with you.
Recognition: Your post will showcase your expertise and authority on medical treatment. You will also receive positive feedback and appreciation from our readers and editors.
Satisfaction: Your post will make a difference in the lives of our readers who are looking for reliable and helpful information on medical treatment. You will also feel proud of creating a high-quality piece of content that adds value
to our site.
We look forward to hearing from you soon!